Welcome!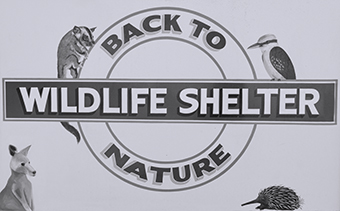 Welcome to the world of the Back To Nature Wildlife Shelter. Set in the heart of country Victoria, Australia, the focus of our work is the care and rehabilitation of Australian native fauna in a setting that closely resembles the habitat where they will eventually be released.
Latest News
Wildlife Annex
Specialised care annex for Australian native animals has begun...
Boobook flies coop
A Boobook Owl says bye bye to Back To Nature...
Eagle Rescue
Adult male Wedge-tailed Eagle with broken leg rescued from property in Nar Nar Goon North...
More News
How can you
help?
Sponsor


An animal in our care.

Donate

To the care and rehabilitation of animals in our shelter.

Provide

Supplies and services to assist us with ongoing care.

Fundraise For Us

Schools, groups, organisations are invited to raise much needed funds.

Volunteer

Would you like to do something really worthwhile to help our injured wildlife?