EMERGENCY
Injured Native Wildlife - Emergency Numbers in Victoria
Wildlife Victoria 13 000 94535 - 7/24 rescue service
Help for Wildlife 0417 380 687 - 7/24 rescue service
For contact details in other Australian States and Territories please follow this link
Some of our past Rescues
Kangaroo
'Jack', our first ever rescue kangaroo, was only a tiny joey when he arrived at the shelter. To this day he roams free in the hills of Nar Nar Goon North.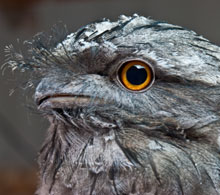 Tawny Frogmouth
Back to Nature has a special place in their hearts for this nocturnal Aussie bird and have specialised knowledge on their rehabilitation.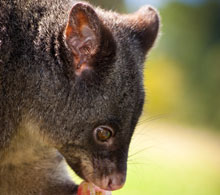 Bobuck
A rare find for the shelter is this larger mountain cousin of the possum family. Rescued and rehabilitated it was released near where it was found.
Kookaburra
The shelter takes pride in rescuing and rehabilitating this iconic bird. When in care they are our personal early morning alarm with their unique laughing call.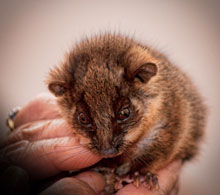 Ringtail Possum
Cute is the first thing that comes to mind when we are presented with a ringtail to care for. Their rehabilitation prospects are greatly enhanced if paired with another.
Goshawk
A rare privilege and a release that figured prominently in the local newspapers. This native raptor is just stunning and watching it fly away - and immediately soar overhead - a memorable experience for all involved.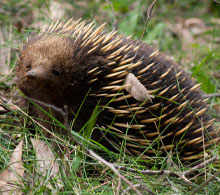 Echidna
"Treat me with care and I will reward your efforts to see me released." This 'spiny ant-eater' was released locally and we often see it foraging. It is a constant reminder of why we do this.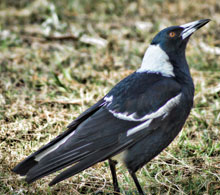 Magpie
Released more than two years ago. This cheeky native bird still wanders around the shelter and given half an oportunity will steal the worms from under my gardening hands.